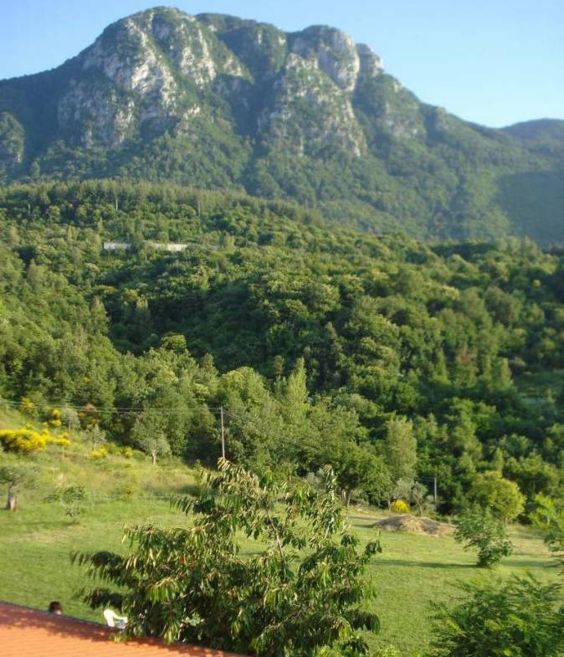 Who we are
A secular pine tree dominates our country house, which is surrounded by vineyards, olive groves, fruit orchards, chestnuts and a bit further out by a large forest.
Above us is Mount Touro, which provides us generously with gentle streams running towards the valley. Ahead of us is the Calore basin, with large and small valleys and hilltop villages, and endless olive groves and vineyards, where the Aglianico, Taurasi, Fiano, Coda di Volpe and Greco di Tufo wines are made.
This is what has made us fall in love with this location. We are a group of recently retired friends with a passion for good food, good wine and the good life.
We also have a passion for nature and for conservation. We manage our activity with the uttermost respect of the surrounding environment. We irrigate our land with the water from wells and with rainwater. All our produce is organically grown. Our premises are heated with sustainable wood from our forest. Lighting and hot water are provided by solar panels.
Cultivating our eight hectares of land, and rearing small farm animals with an eye to sustainability is hard work. But this hard work is being amply repaid – when we can enjoy again the unadulterated tastes of our childhood, when we walk on our firefly lit meadow on summer nights. Our mission is to preserve the nature around us, and to make it available to our guests.